Sundance Radio Communications has been a leader in two-way communications for both Retail and corporate clients in Calgary for the last 25 years.

Compact and sturdy, the rugged TK-2140/3140 portables from Kenwood fit snugly in your hand and ride lightly on your belt. These radios offer a choice of Ni-Cd, Ni-MH and Li-Ion battery packs for various uses. You can operate the TK-2140/3140 in Trunked or Conventional Formats and add FleetSync™ Digital Messaging & Signaling for ultimate versatility in any type of business. Meeting the latest in handheld design; this portable is built to take on every weather or durability test you can throw at it.

The next generation in professional handheld communications, Kenwood's TK-2180/3180 defines a bold new standard for portable radio performance, scoring high marks for operating ease, versatility and reliability.

The TK-2312P VHF 5W & TK-3312P UHF 5W compact portables are budget friendly and fully featured, including 128 Channels/128 Zones conventional operation, front panel LCD, wireless cloning, and with multiple signaling formats including Kenwood's proprietary FleetSync text messaging feature. Kenwood's renown audio provides crystal clear communications even in extremely noisy applications.
The TK-2312P/3312P radios are designed tough and rugged, meeting MIL Spec 810 C/D/E/F/G and driven rain, plus IP54/55 for water and dust intrusion. They can be deployed with confidence to a wide range of demanding enterprise/industrial users including manufacturing, healthcare, schools, retail, lodging, and property management.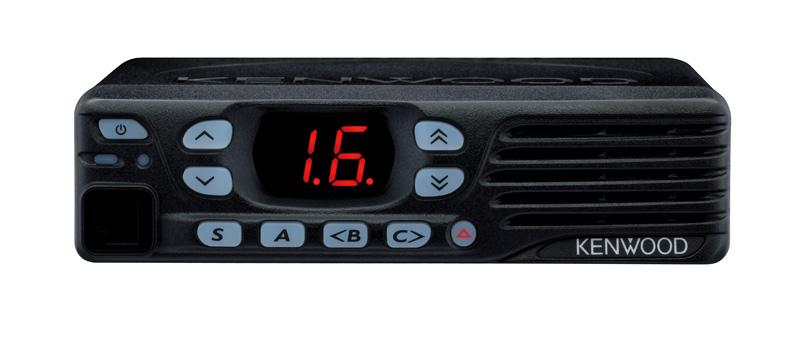 Simple operation and solid performance in a compact package — Kenwood's TK-7302H/8302H VHF/UHF FM transceivers offer clear, reliable mobile communications with 50W/45W (VHF/UHF) RF output and such features as QT/DQT, FleetSyncTM, MDC1200 signaling, phone/repeater access, and PC programming.
• 16 Channels (2 Zones)
• VHF 136-174MHz
• UHF 400-470MHz
• FleetSyncTM PTT ID
• DTMF PTT ID
• DTMF Encode
• QT/DQT 2-Tone Encode/Decode
• MDC1200
• GPS Location (FleetSyncTM)
• Voice Security
• High Output Speaker
• Channel Scan
• 4 Programmable Function Keys
• Front Facing Speaker
• MIL-STD 810 C/D/E/F

Kenwood's 360-Series mobile radios offer our customers a total package of price, performance and features in an exciting new compact mobile platform. These Kenwood models are engineered for UHF or VHF conventional operation. With sleek styling, refined operator controls, scores of features, and Kenwood's signature audio all at a remarkable price, 360 Series mobiles are the perfect combination of quality, style, sound and value.