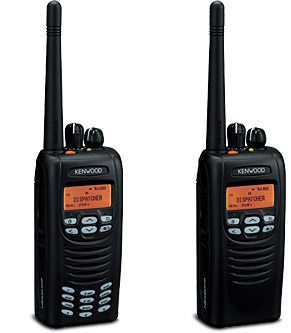 NXDN® Digital Air Interface
AMBE+2™ VOCODER
6.25 & 12.5 kHz Channels
NXDN® Scrambler Included
Over-the-Air Alias
Over-the-Air Programming
Digital Conventional Mode
Digital Trunking Mode
Mixed FM/Digital Operation (Conventional)
Multi-Site IP Network Compatible
Conventional IP Network Compatible
Telephone Inteerconnect (Trunking)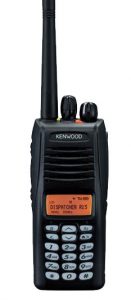 The new NX-210K2 portable is the latest addition to the NEXEDGE® lineup – designed specifically for users preferring a mid-size platform with a larger keypad. The NX-210K2 has the same NXDN® digital, analog, LCD display, PF key capabilities and transmit/receive specifications as the NX-200 and comes standard with a DTMF encoder with large backlit keys ideal for applications requiring frequent text messaging, selective signaling or interconnect.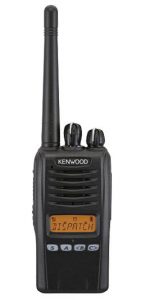 KENWOOD is pleased to introduce the latest NEXEDGE® portables boasting a newly designed ultra-compact platform with all of the high performance RF specifications and MILSTD 810 & IP54/55 ruggedness of KENWOOD's flagship NEXEDGE® models. These new models come in three user interface configurations, including the first NEXEDGE® non-display model for users that need a limited number of channels or trunked talk groups.
NX-220/320 VHF&UHF 5W radios deliver a cost benefit, full-featured digital portable radio solution to enterprise, local government and SMR subscribers. True to the NEXEDGE multi-system migration-ready tradition, analog, NXDN® conventional, and NXDN® trunking, are included in all models. The NX-220/320 NEXEDGE® models include the latest V2.5 enhancements such as OTAP over-the-air programming and ground-breaking NEXEDGE® enhanced audio refinements.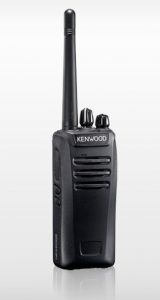 Selectable Digital & FM analog operation
Slim & Light Weight
Simple Operation
1W Loud Audio
Channel Number Voice announcement
NXDN Conventional
NXDN Type-D Digital Trunking
GPS Connectivity (Optional GPS SP-Mic Required)
4-Color LED (Blue/Red/Green/Orange)
IP54/55 and MIL-STD-810 C/D/E/F/G
The NX-410 800MHz portable will allow users to replace existing 800MHz systems and is designed for use by utilities, SMR operators, transportation, petro-chemical, government agencies and critical infrastructure.
All are re-band ready and offer NXDN® conventional, conventional IP, trunked single site and multi-site network capabilities and operate in 6.25 and 12.5 kHz digital modes.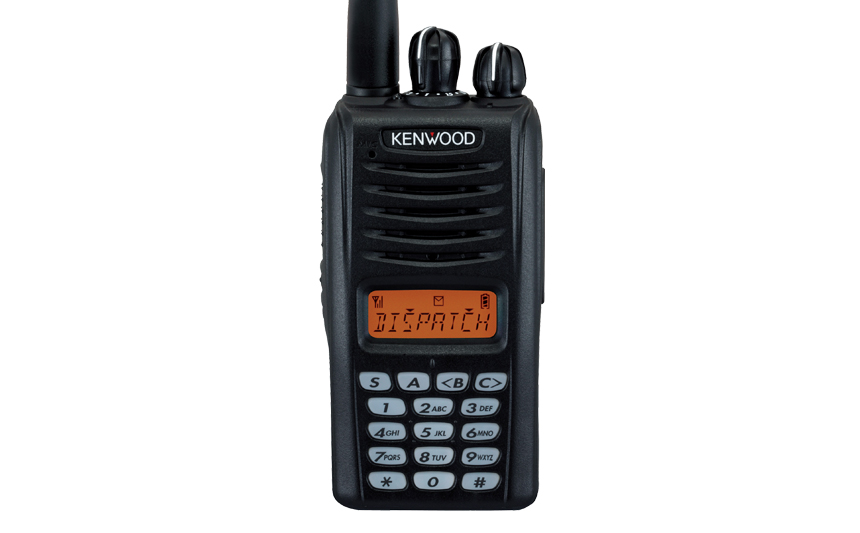 Kenwood's newest NEXEDGE® model, the NX-420, is a high performance 800 MHz 3 Watt portable in an ultra-compact, rugged MILSTD 810 & IP54/55 platform. The NX-420 has exceptional yet practical user interface with four PF (programmable) control keys, an ergonomic 12-button keypad and a bright, widely viewable 8-character alphanumeric LCD.
The NX-420 digital portable stays true to the NEXEDGE migration-ready tradition with multiple operating modes including analog conventional, analog LTR, NXDN® conventional and NXDN® trunking capabilities- PLUS, it has over-the-air programming (OTAP) and the groundbreaking NEXEDGE® audio refinements.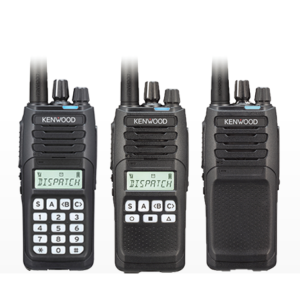 NX-1200/1300  [N/D/A]
NXDN or DMR digital CAI and FM analog only models are available
High-contrast, white backlit LCD with keypad or basic enclosure models
Large 7-Color LED indicator on the top panel
Wide band UHF 70MHz coverage
Renowned KENWOOD Audio Quality – 1W
MIL-STD-810 C/D/E/F/G
IP54/IP55 and IP67 models available
< DIGITAL – Common>
Site Roaming
Digital / Analog Mixed mode
Status / Short data, Paging Call
Late Entry / Over-the-Air Alias (OAA)
Digital Bit Scrambler
< DIGITAL – DMR Models>
TDMA 2-slot 12.5 kHz bandwidth
DMR Tier II Conv. Operation
Call Interruption
Dual Slot Direct Mode
DMR Auto Slot Select
Enhanced Encryption
< DIGITAL – NXDN Models>
FDMA – Very narrow 6.25 kHz & narrow 12.5 kHz modes
NXDN Conv. Operation
Features:
Multi-Protocol Digital Radio
– Analog; NXDN or DMR
Freedom to migrate at your own pace
– Analog
– NXDN
– DMR
Automatic Call Identification
Display Option
– None
– Monochrome LCD
7-Color Light Bar
Universal Microphone Connector
Renowned Kenwood Audio
Built-In Bluetooth
Built-In GPS
Safety Sensors
– Man-down
– Stationary
– Motion Detection
IP54/55/67 and MIL-STD-810 C/D/E/F/G
Other Features:
Multi-Digital + FM Analog Operation
– NXDN™ Conventional
– NXDN™ Type C Trunked
– DMR Tier II
– FM Analog Conventional/Trunked
4-Line / 14-Charater LCD Display
No Display Model
1.0 Watt Speaker Audio
4-way Directional-pad (D-pad)
4-Front and 3-Side PF keys
12-key Keypad Models Available
Emergency / AUX key
MDC-1200
FleetSync®
Channel Capacity
– Display Model – 260 CH. / 128 Zones
– Non-Display – 64 CH. / 4-Zones
– 1000 CH. Option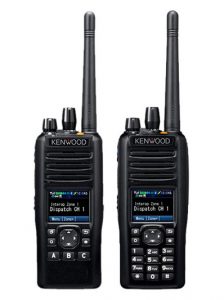 The NX-5000 Series supports 2 digital CAIs — P25 (Phases 1 & 2) and NXDN™ – plus FM analog in a single radio. Unsurpassed interoperability is in your hands.
Choose between two portable configurations – one without a numeric keypad and the other with numeric keypad (16-key model). Both styles feature the 4-way Directional-pad (D-pad) and 2-position lever switch.