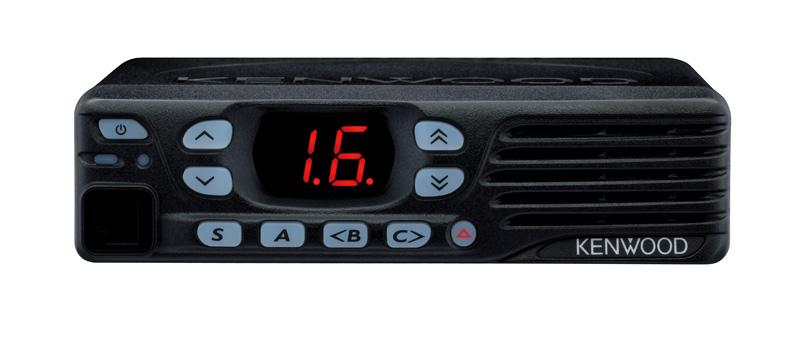 Simple operation and solid performance in a compact package — Kenwood's TK-7302H/8302H VHF/UHF FM transceivers offer clear, reliable mobile communications with 50W/45W (VHF/UHF) RF output and such features as QT/DQT, FleetSyncTM, MDC1200 signaling, phone/repeater access, and PC programming.
• 16 Channels (2 Zones)
• VHF 136-174MHz
• UHF 400-470MHz
• FleetSyncTM PTT ID
• DTMF PTT ID
• DTMF Encode
• QT/DQT 2-Tone Encode/Decode
• MDC1200
• GPS Location (FleetSyncTM)
• Voice Security
• High Output Speaker
• Channel Scan
• 4 Programmable Function Keys
• Front Facing Speaker
• MIL-STD 810 C/D/E/F

Kenwood's 360-Series mobile radios offer our customers a total package of price, performance and features in an exciting new compact mobile platform. These Kenwood models are engineered for UHF or VHF conventional operation. With sleek styling, refined operator controls, scores of features, and Kenwood's signature audio all at a remarkable price, 360 Series mobiles are the perfect combination of quality, style, sound and value.